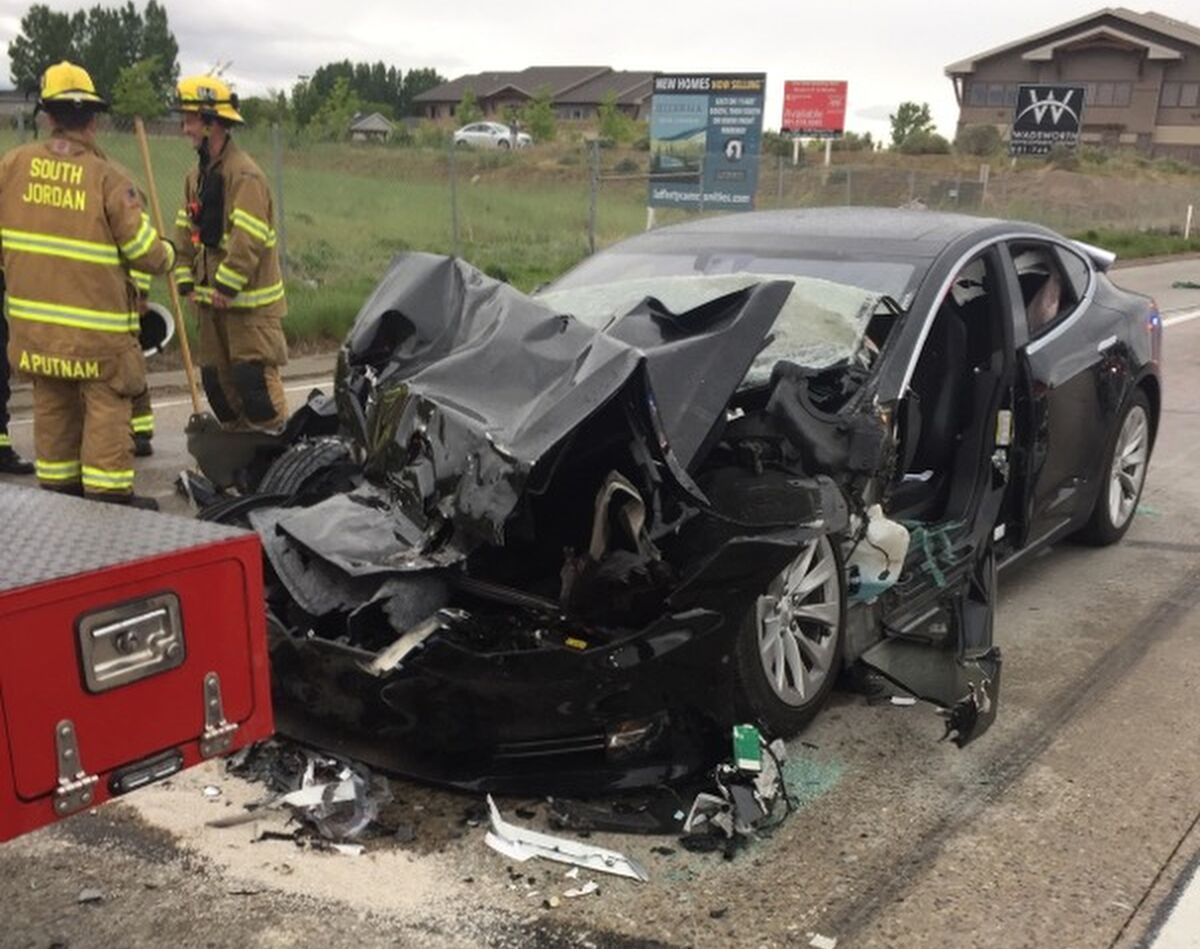 The National Highway Traffic Safety Administration sent its special crash investigations team to gather information about a Tesla Model S that crashed into the rear of a fire department vehicle in Utah last week.
The driver of the Model S, whose ankle was broken in the crash, told investigators she had been using the car's Autopilot driver-assistance technologies, according to a police statement issued Monday. The driver also said she was looking at her phone prior to the collision, police said.
NHTSA will take "appropriate action" based on its review of the crash, an agency spokesman said Wednesday in an email.
A spokesman for the National Transportation Safety Board said it isn't investigating the Utah crash.
NHTSA's probe is the latest by federal transportation agencies into a series of recent accidents involving vehicles made by Tesla Inc. NHTSA investigators are also reviewing a Tesla that crashed in January near Los Angeles and fatal crash earlier this month in Florida.
The NTSB is also probing those crashes, in addition to a March fatality in Northern California.
https://www.bloomberg.com/news/articles/2018-05-16/u-s-auto-safety-agency-probing-utah-crash-of-tesla-on-autopilot