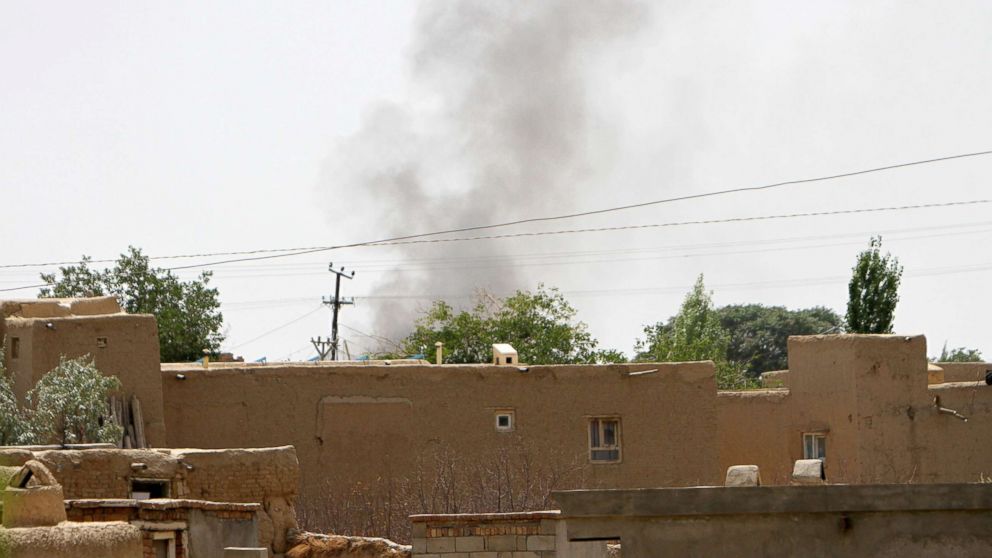 Taliban fighters stormed a provincial capital in Afghanistan before dawn on Friday, exchanging fire with security forces and reportedly leaving several dead.
The insurgents entered the southeastern city of Ghazni overnight, reportedly hiding inside homes, before launching the brazen attack in the early morning hours. The city is strategically located along the main route between southern Afghanistan and the country's capital, Kabul.
Baz Mohammad Hemat, the administrator of the city hospital, told The Associated Press that at least 14 police officers were killed and 20 members of the security forces were wounded before the militants were pushed back.
U.S. Forces-Afghanistan, which oversees American troops in the country, confirmed the attack via Twitter, calling it a "failed attempt" to capture territory. U.S. forces "responded with close-air support" in Ghazni, while Afghan security forces "held their ground" and maintained control of all government buildings.
"Another failed attempt by Taliban to seize terrain, while creating strategically inconsequential headlines," U.S. Forces-Afghanistan tweeted.
Friday morning's assault on Ghazni was the latest in a string of attempts by the Taliban to overrun urban centers since the Afghan government called off a unilateral ceasefire with the militant group that was in place for Eid al-Fitr, the holiday marking the end of Islam's holy month of Rmadan.