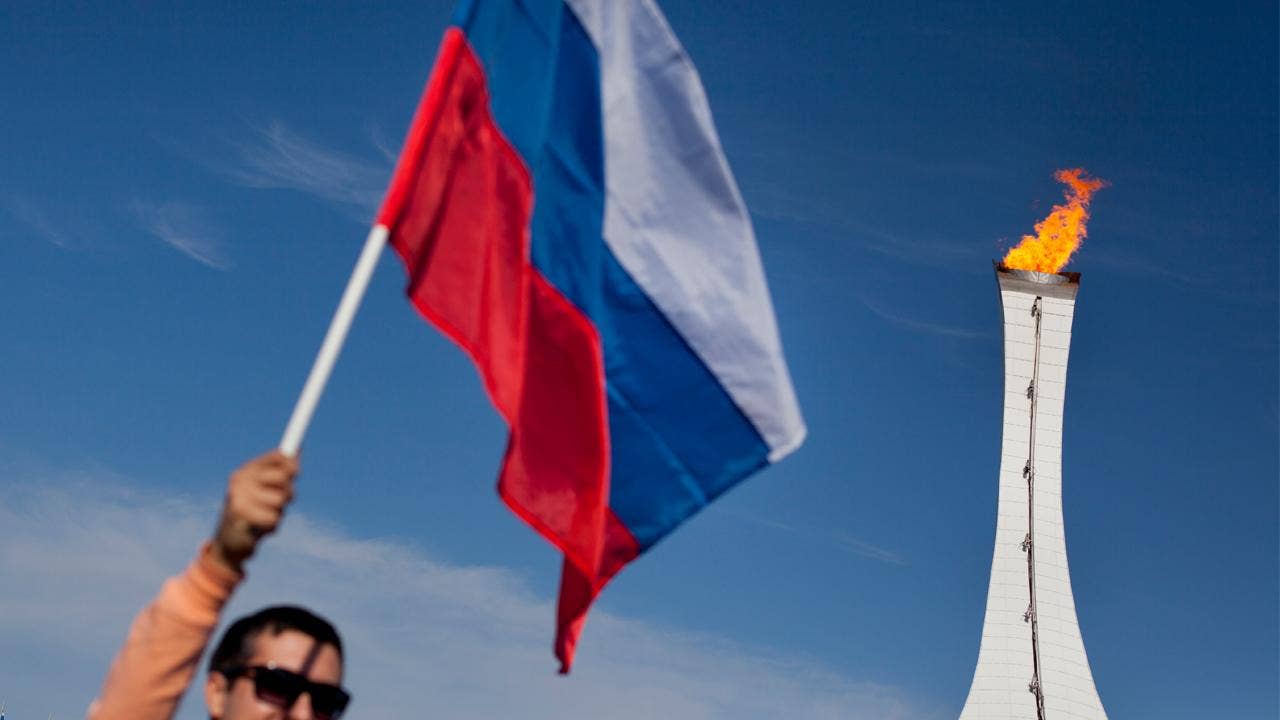 The head of Russia's Olympic Committee said the International Olympic Committee has reinstated the country's membership.
The BBC reported ROC President Alexander Zhukov said the IOC has "fully restored" the country's membership.
In December, the IOC announced Russia would be suspended from the recent 2018 Winter Olympics in Pyeongchang, South Korea, due to the 2014 Sochi Olympics doping scandal.
Russian athletes competed as neutrals in the Winter Games and were identified as "Olympic Athletes from Russia (OAR)." Their Olympic attire was also neutral, and gold medal winners heard and saw the Olympic anthem and banner raised — not Russia's.
The IOC determined there was widespread doping amongst Russian athletes during the 2014 Sochi Games. The IOC punished Russia for its doping scheme by stripping the country of all 13 of its gold medals from the winter event. Earlier this month, nine of those 13 stripped medals were reinstated.
RUSSIA OLYMPICS DOPING WHISTLEBLOWER 'FEARS FOR HIS LIFE,' BELIEVES KREMLIN WANTS HIM DEAD 
Grigory Rodchenkov, the former director of Moscow and Sochi testing laboratories, revealed Russian athletes cheated in the Sochi Games. The whistleblower came forward with the information in a documentary titled "Icarus." Playwright and actor Bryan Fogel sought Rodchenkov's help explaining doping in the sport of bicycle racing, and discovered the former doctor had helped Russian athletes dope during the 2014 Sochi Games.
Rodchenkov told his story of the doping scandal to The New York Times, which prompted an IOC investigation. Following the interview, Rodchenkov was placed in the Witness Protection Program in the United States.
Dressed in a disguise, Rodchenkov told "60 Minutes" that he believed his "life is in jeopardy."
Rodchenkov explained the lengths he and Russian officials took to ensure Russian athletes were not caught doping during the Sochi Games. 
Rodchenkov described the scheme he and Evgeny Blokhin, an alleged member of the Russian Intelligence Service, went through to switch urine samples. At the time, Rodchenkov was working as the director of the lab that held the urine samples.
Rodchenkov said Blokhin worked undercover as a plumber and was able to switch the urine samples in an elaborate plan that involved a mouse hole and overnight work.
RUSSIA BANNED FROM 2018 WINTER OLYMPIC GAMES IN SOUTH KOREA OVER DOPING SCANDAL, IOC ANNOUNCES 
Rodchenkov said he believed Russian President Vladimir Putin was aware of the doping program. The Kremlin denied any involvement and claimed Rodchenkov was the only person involved. Russia has asked the U.S. to extradite the doctor. 
Rodchenkov is seeking permission to stay in the U.S. and not be deported to Russia. 
Following the Winter Games, the IOC decided that the ROC will have its suspension lifted if there are no more positive tests by Russians from the Pyeongchang Games. Russian athletes produced two of the four positive doping tests in Pyeongchang.
The IOC has not immediately announced Russia's restored membership. 
The Associated Press contributed to this report.