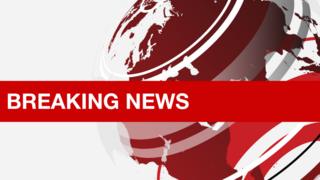 Heavy gunfire and explosions have been heard at a military academy in the Afghan capital Kabul, media report.
Reports say the Marshal Fahim National Defense University came under attack early Monday morning.
It comes days after the deadliest bombing for months hit Kabul when an ambulance packed with explosives killed at least 100 people.
Islamic State and the Taliban have recently carried out attacks in the country.
The ambulance attack on Saturday, took place just one week after another attack on a Kabul hotel killed 22 people – mostly foreigners. The Taliban said it had carried out both attacks.
This is a breaking news story – more to follow.