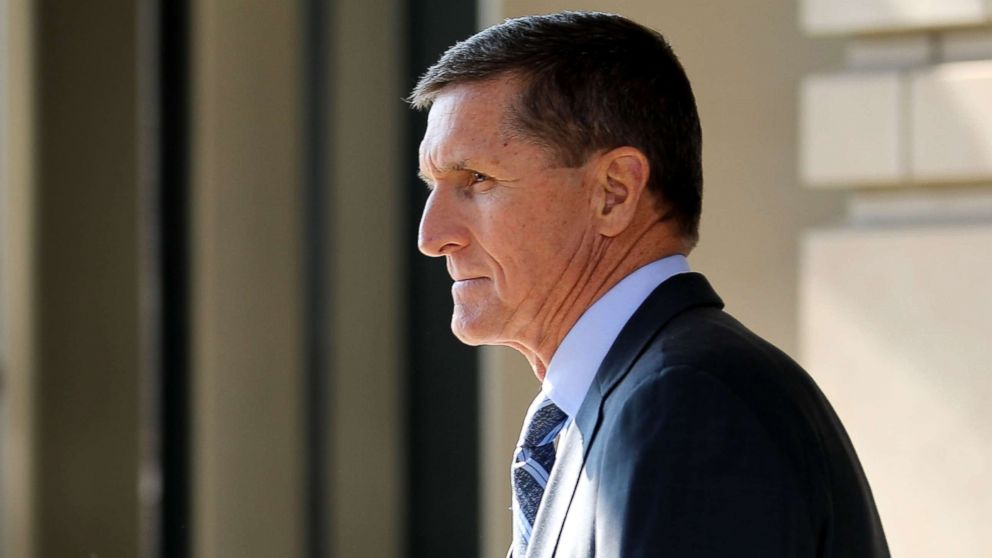 ABC News has learned Lt. General Michael Flynn, the former Trump national security adviser, is expected to attend an event Friday night for California Congressional Candidate Omar Navarro.
Flynn is going to make remarks and announce his endorsement of Navarro for Congress according to Navarro and Joy Miedecke, the president of the East Valley Republican Women Federated — the organization that is hosting Friday night's event in La Quinta, Calif.
A source close to Flynn confirms to ABC News he plans on attending Friday night's event and is expected to announce his endorsement.
"He's endorsing me," Navarro, a small business owner, told ABC News.
Navarro, who's challenging longtime Rep. Maxine Waters, said he and Flynn had been communicating online and via email. They met in person in February when Navarro was in Washington D.C. to attend Conservative Political Action Conference.
"We talked to each other for two hours. We got along really well," he said, adding that Flynn agreed to endorse him at that time.
This is the first public appearance by Flynn since he has left the White House, been charged and began cooperating with Special Counsel Robert Mueller's investigation.
Navarro brushed off concerns about the investigation.
"I was very happy" to have the endorsement, he said "because I have a lot of respect for the man. It was an honor and it's great to have the support for my campaign."
He added: "I'm more than honored to have his endorsement."
:us:God Bless America:us:
I wonder what he'll say about @RepMaxineWaters https://t.co/EeiAFuUnl5
In December, Flynn pleaded guilty to lying to the FBI about conversations with the Russian ambassador before president-elect Trump took office. Flynn faces one count of lying to federal authorities and his sentencing hasn't been set yet pending his successful cooperation with Mueller's investigation.
Navarro challenged Waters in 2016 and received 24% of the vote to her 76%.
The 43rd Congressional District is rated by the Cook Political Report as +29 for Democrats and considered a safe seat for the party.
Navarro has not been endorsed by the California Republican Party.
This is a developing story. Please refresh for details.