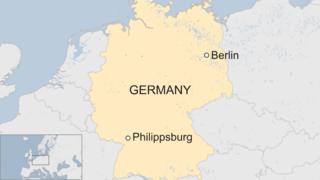 A small plane and a helicopter have collided in south-western Germany killing four people, police say.
A rescue helicopter which had been on a training flight was involved in the crash above the town of Philippsburg, air rescue organisation DRF said.
The cause of the crash is still unclear. The area where it happened has been cordoned off.
DRF said the victims were the two helicopter pilots and the two occupants of the plane, DW reports.