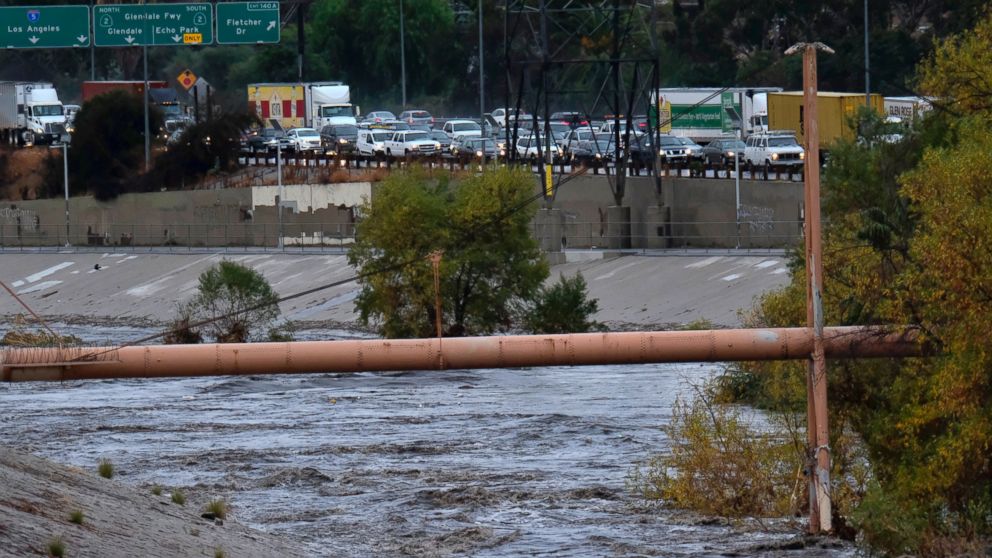 Authorities in Los Angeles are desperately searching the L.A. River and a winding network of drainage pipes after a 13-year-old boy fell through a wooden plank and was washed away.
The Los Angeles Fire Department told Los Angeles ABC station KABC the accident happened at about 4:30 p.m. local time when the boy and his friends climbed over a chain-link fence near Griffith Park and entered an abandoned maintenance shed.
A wooden plank the boy was standing on gave away and he fell through a drainage pipe which empties into the Los Angeles River. Firefighters said the drainage ditch is about 13 feet wide and 2 feet deep with swift-moving water.
Some 100 firefighters were searching for the boy in the maze of sewage pipes for four hours before asking the public for help in locating him, KABC reported.
At the behest of the family, the LAFD released a photo of the boy, identified as Jesse Hernandez, hoping he was able to escape the water and might be sighted.
"LAFD is working closely with the Bureau of Engineering, Bureau of Sanitation and Bureau of Contract Administration to bring in specialized 'closed circuit' cameras to further the search," the fire department said in a statement just after 10 p.m. local time.
"All possible City resources are being utilized in the search for Jesse. Our thoughts remain with Jesse and the extended Hernandez family," the statement added.
KABC reported the family was picnicking in Griffith Park as part of its annual Easter tradition before the boy went missing.